Contact us today to request a quote or receive more information.
PRINT PRODUCTION SERVICES
Our Printing Services Gives You Choices
We've been producing large format graphics, fleet graphics, and vehicle wraps since 1985. Although production technology has changed over the years, our services continue to focus on creating the best product for our customer's needs. Our state-of-the-art manufacturing facility is designed to create the highest quality graphics with the latest equipment and best materials in the industry. Our large-format production capabilities include screen printing, digital printing, and finishing departments.
Unlike other large-format printers, our ability to print either digital or screen print allows us to fit the right print method to your needs. See our blog about when and why to use digital or screen printing;  Digital or Screen Print, What Should You Use?
When it comes to making your graphics a reality — it all begins with our design department services. From a concept on paper to road-worthy advertising for your vehicles, our designers can help bring your vision to life. Our team specializes in creating fleet and vehicle graphics while keeping your brand consistent across all types of vehicles in your fleet.
Whether you need artwork created, or you have existing artwork, our design team will work with you to create what you need quickly and cost-effectively to Drive Your Brand.
Trailers
Tractors
Vans
Transits
Pickups
Service Vehicles
Need to take your marketing message to an event or commercial space?
Over the years, our team has created thousands of large-format designs such as banners, wall graphics, floor graphics, trade show graphics, and more.
GRAPHICS INSTALLATION & REMOVAL SERVICES
Your vehicles need to be on the job, not waiting for the installation services of your fleet graphics. That's why our goal is to get your vehicles back on the road with minimal downtime with our installation services. We specialize in helping companies update their vehicle graphics, while conducting day-to-day operations and do our best to work with your schedule and vehicle availability. We know how to ease the transition without a lot of downtime, which translates into savings for you.
TKO Graphix has the workforce and experience to handle any size job — from a small business that owns one or two vehicles to a large corporation with hundreds of vehicles spread out throughout the country. Depending on your project and location, your vehicle graphics installations can be completed at our facility or yours. TKO Graphix has the largest, company-employed installation crew, with more than 100 graphic installers. Our crews are knowledgeable, 3M™ Certified, and travel the United States to service our customers.
Our exclusive graphic removal process for large fleets is environmentally friendly, uses no harsh chemicals or abrasives, and will not harm your vehicle or equipment. This quick removal method means fast turnaround of hundreds of trailers or units at a time.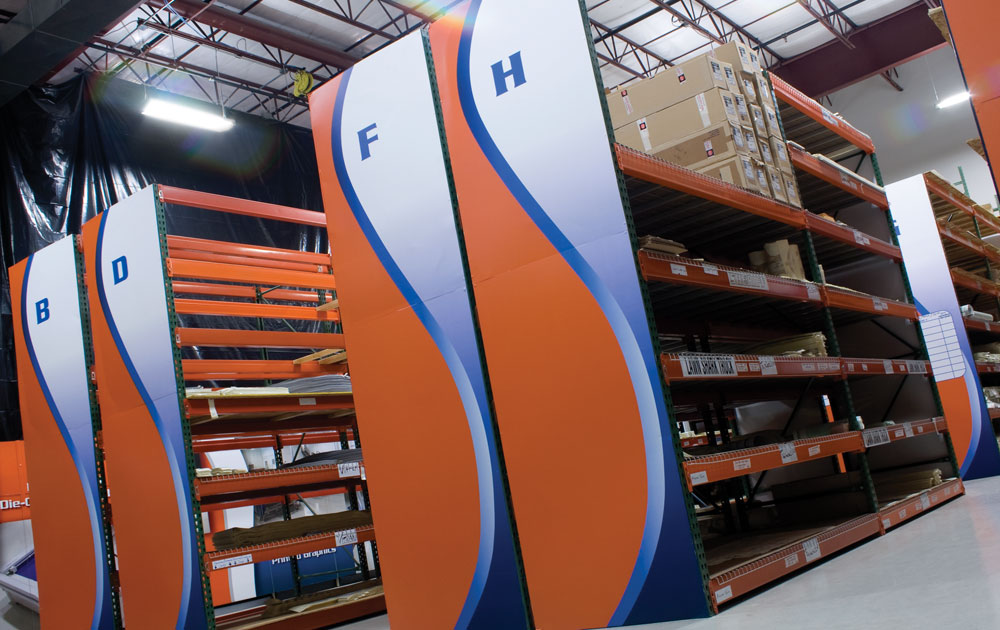 Many large manufacturers, distributors, and corporations rely on TKO Graphix fulfillment services to streamline the distribution of corporate identification, vehicle graphics, decals, banners, and other graphics through the use of our program.
Getting started is easy. Our experienced account managers work with you to specify the graphics and services needed. Once established, TKO will produce a large quantity of designated graphics, which are stored in our inventory department and shipped as needed within 48 hours.
Find out if your business would benefit from our graphics fulfillment program. FAQ: Is a Graphics Fulfillment Program Right for My Business?